The Sexy is the biggest gay party in Cologne and is also one of the most famous gay parties in Germany with international guests from hole over Europe and indeed from all over the World.
It is held several times a year, also on special occasions such as Christmas or the CSD, which even attracts guests from abroad.
On the main floor Electro is playing, while on the second floor dance and pop lovers get their money's worth. Besides there is a huge show: On the main floor there are dancers on stage, there is a laser show, and drags are often present as show acts.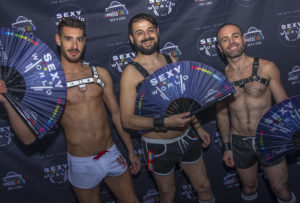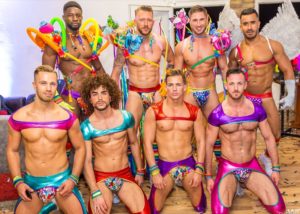 It has been 10 years now since CHICOS began producing SEXY, a highly popular dance event for the gay party circuit. Now the company belongs to the top organizers and promoters of international gay events. The SEXY mega-parties – with their unique light show, including laser effects, huge LED screens and an armada of dancers and performers – have gained a loyal following in all the major gay hotspots. Several times a year, SEXY fans from Amsterdam, Brussels, Paris and indeed from all over Europe make the pilgrimage to these superlative gay events at Bootshaus Cologne.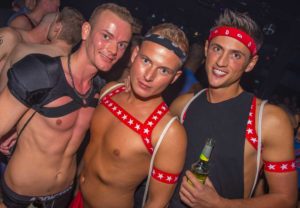 During the party, sexy and exciting behavior is allowed, but no sexual acts may be performed in areas not designated for this purpose. If there are areas where this is allowed, you enter at your own risk.